Welcome to TTUT the weekly meme I co host with the traveling

IA

, I hope you're here to join in on our no rules Tuesday fun.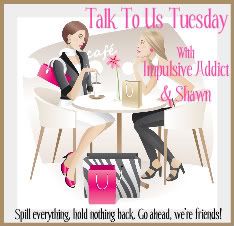 Are you watching the Olympics? I love watching almost everything, I'm still a little miffed that bb-gunning (is that what you call it?) is considered a sport and softball is not but I'll get over it I guess. I'm actually watching men's gymnastics as I type on the iPad hoping they'll pull it together soon, it's not looking too promising.
The woman's gymnastic team, which I feel awkward even saying since the average age is 11, makes me sad. What's with this stupid new rule where only 2 girls from each country can progress to the overall finals? It's the overall finals not the top two competition. It broke my heart to watch Jordyn Weiber sob while still trying to be happy for her teammates. Such a sucky, sucky rule!
Can I transition to the beach now? It's my tangent....
Etiquette, beach etiquette to be exact is important to me. It's really not all that hard, it's common courtesy really, but due to more than a few asshats I about punched several people in the throat this past week. The top 3 most often broken and in my opinion important rules are as follows.
1. Do not feed the birds. They are flying rats and if given the opportunity they will steal your food and shit on you simultaneously.
2. Do not smoke! It's called second hand smoke people and it's no bueno!
3. Shake your towel upwind or at your car. Chewing on sand offers no health benefits whatsoever. I love the beach but hate being sandy!
Nail polish, I'm all over the place I know, but again it's my tangent...
I love having an accent nail so I decided to bring one to my toes too. I also really love the nail effects by Sally Hansen, such an easy way to jazz things ups. This peach and cheetah combination is one of my favorites!
What do you think?
Peanuts team did excellent on day one of the World Series, very well on day two but sadly day three was a different story. It was a great experience and it turned into a wonderful vacation!
Honey comes home Friday, it's been so quiet without her around. I wonder how long it will take for the sisters to start fighting, you know the sisters that have been so loving on FB and via text. Anyone want to place a bet?
Feeling a little random or like going off on a bit of a tangent? TTUT is the perfect place to be then. Link up and we'll do the best to come by and say hi!